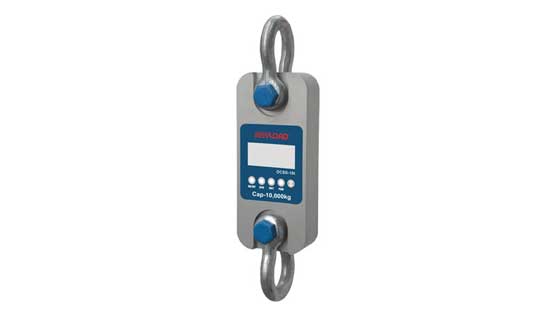 3 Reasons for Calibrating Crane Scales and Dynamometers Regularly
With the arrival of our new test stand Certified Weighing Systems is now able to offer full calibration services for all makes of crane scales and dynamometers. Here are a few reasons why you should consider regular calibrations and maintenance of your dynamometers and crane scales.
1. To ensure accurate weighing. Dynamometers are usually used in tough environments, and are in and out of trucks and on and off different job sites. Regularly scheduled calibrations can ensure precise weighing throughout each use.
2. To meet Quality Program requirements. Many of our customers have guidelines for their equipment maintenance laid out in their Quality Programs and by sending them in to our shop at specific intervals, they are able to meet all regulatory requirements. Each calibration performed at Certified Weighing Systems includes a calibration report for your audits detailing the tests completed and any adjustments that were made to your scale.
3. To prevent down time. Crane scales and dynamometers are a considerable investment. Regular checks can add to the life span of your device and prevent down time in the field. We offer very quick turn around times ensuring you are never without your equipment for long.
If you have any questions about your weighing device or want to book a calibration you can contact us at 1-844-463-9810. We offer very competitive rates as well as fast turnaround times. Local pick-up and delivery can be arranged for your convenience.