The cost of an out of tolerance scale
One of the most frequently asked questions I get asked by our customers is: How often should I get my scale calibrated? The simple recommendation we usually give out is yearly but that answer is always dependent on how often you use your scale and what product(s) you are weighing. A small scale error with an expensive product can add up to thousands of dollars per year while a large error with a cheaper product can have a similar negative result to your bottom line. Below is a chart showing the loss of product with an inaccurate weigh scale.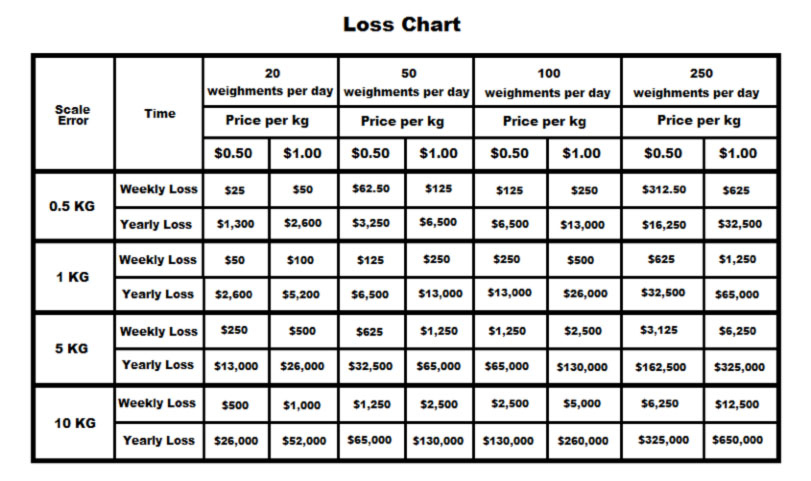 There are many reasons why a scale can lose its calibration throughout the year such as binding from snow and ice, uneven ground, faulty load cells or indicator components, relocation, etc. but with a preventative maintenance plan and regular calibrations, you can significantly reduce any chance of your weighing equipment costing you money.
Depending on your situation and usage, getting your scale calibrated as often as your budget allows is often a good idea. Contact us with us your weighing equipment and location and we can discuss an optimal preventative maintenance plan designed around your specific needs